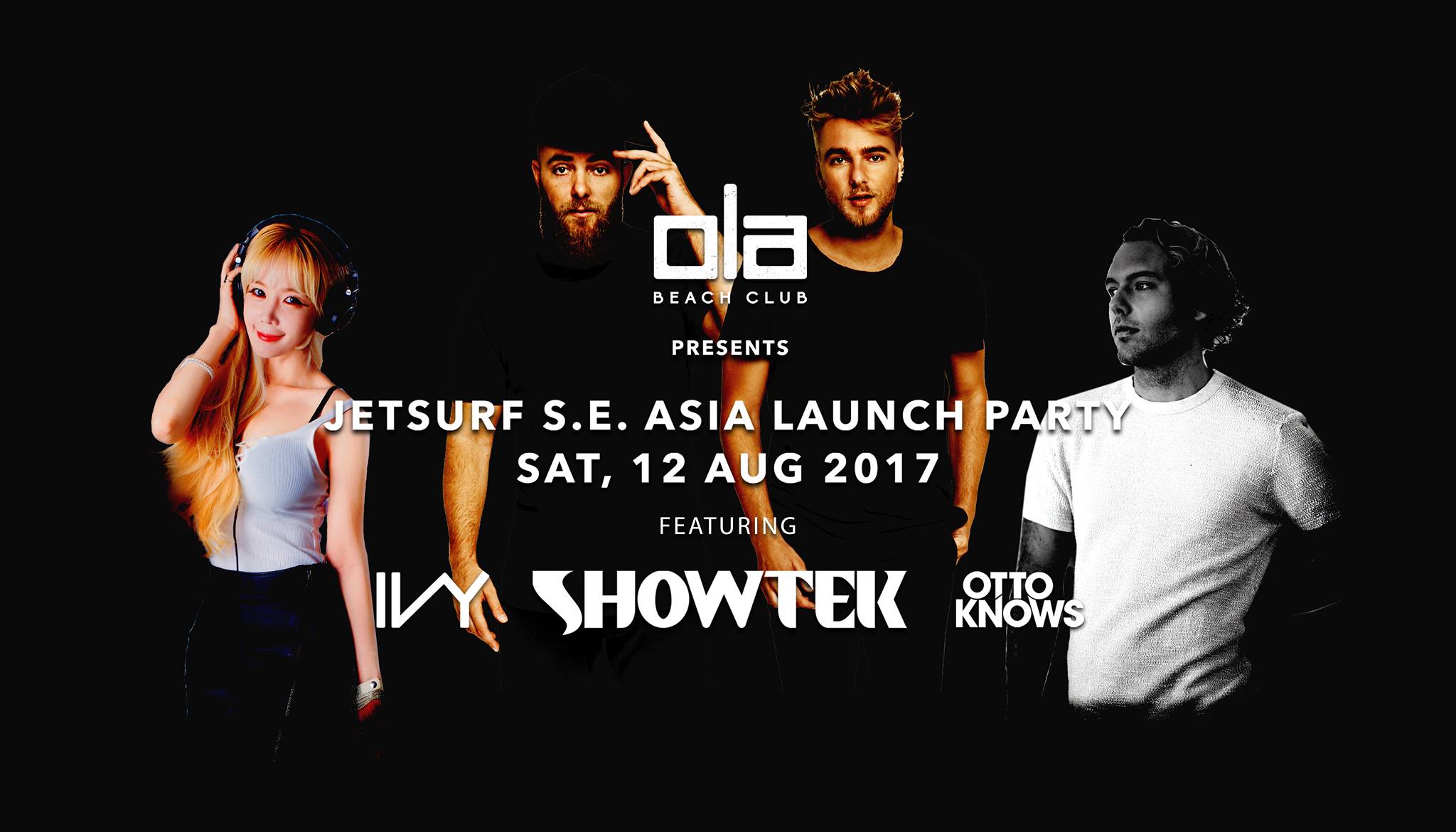 SHOWTEK, OTTO KNOWS & DJIVY ROCKED THE SANDS ON SILOSO BEACH
At the JetSurf S.E.A. Launch Party (12 August 2017)
As part of the inaugural launch of the Jetsurf – an extreme watersport featuring state-of-the-art motorized surfboard – in Singapore, Ola Beach Club threw a star-studded beach rave party on the night of 12 August attended by more than 1000 partygoers excited to see featured international DJs like Showtek, Otto Knows and Djivy, as well as local talented band 53A!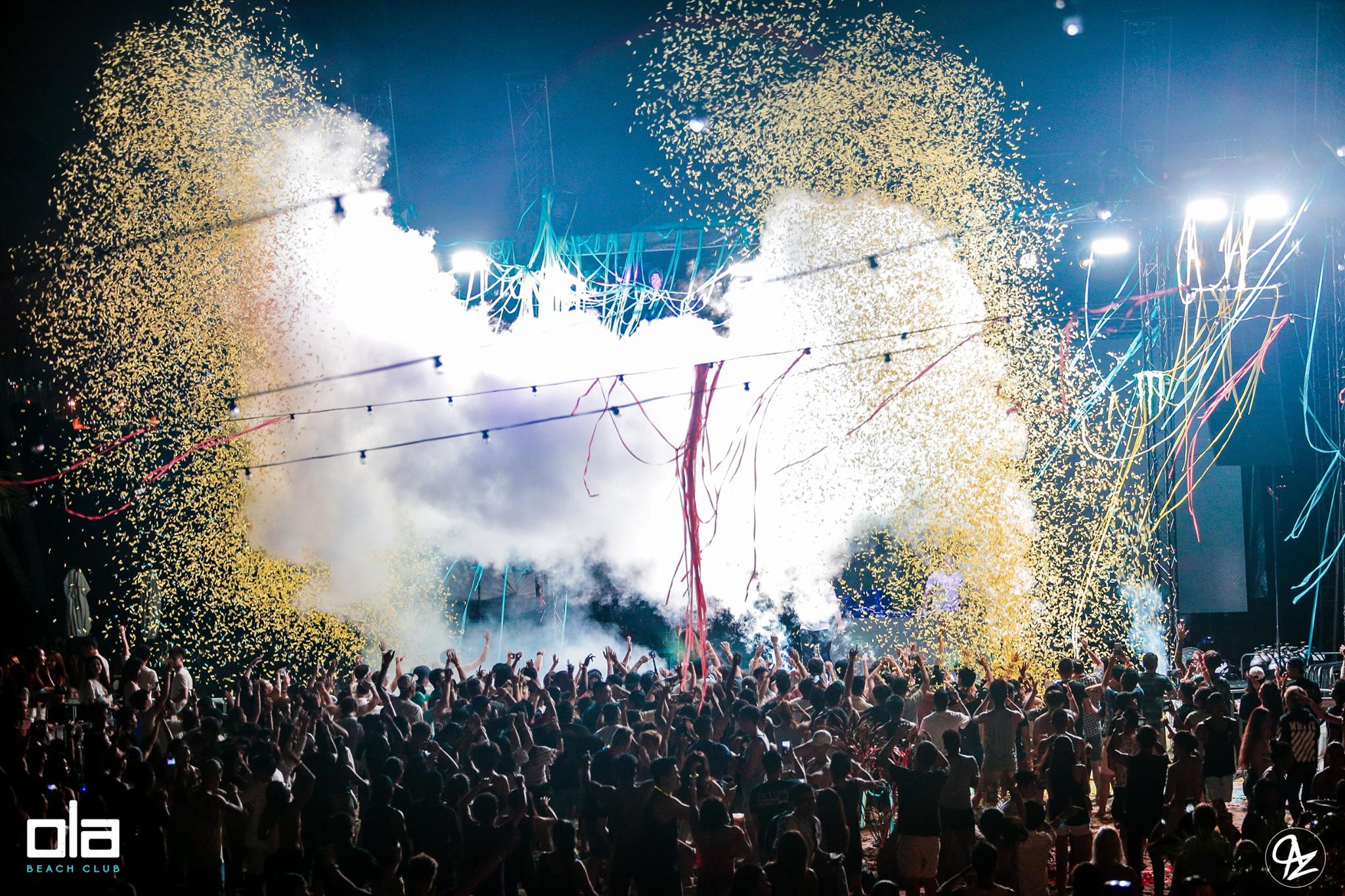 – Djivy amps up the evening –
Attended by more than 1000 people at the beach club itself, the party began with South Korean actress-turned-DJ Chae Yi Yoon – stage name Djivy – bringing up the hype with her best mixes that saw her rising up in the region's EDM scene.
– Otto Knows and his Million Voices –
With the atmosphere at a high, well-known Swedish remixer and producer Otto Knows – Otto Jettman – carries on the rave with many of his chart-topping mixes. His popular 'Million Voices', with its distinctive sound, rhythm and style, was extremely well-loved by the crowd and sent the atmosphere to a high.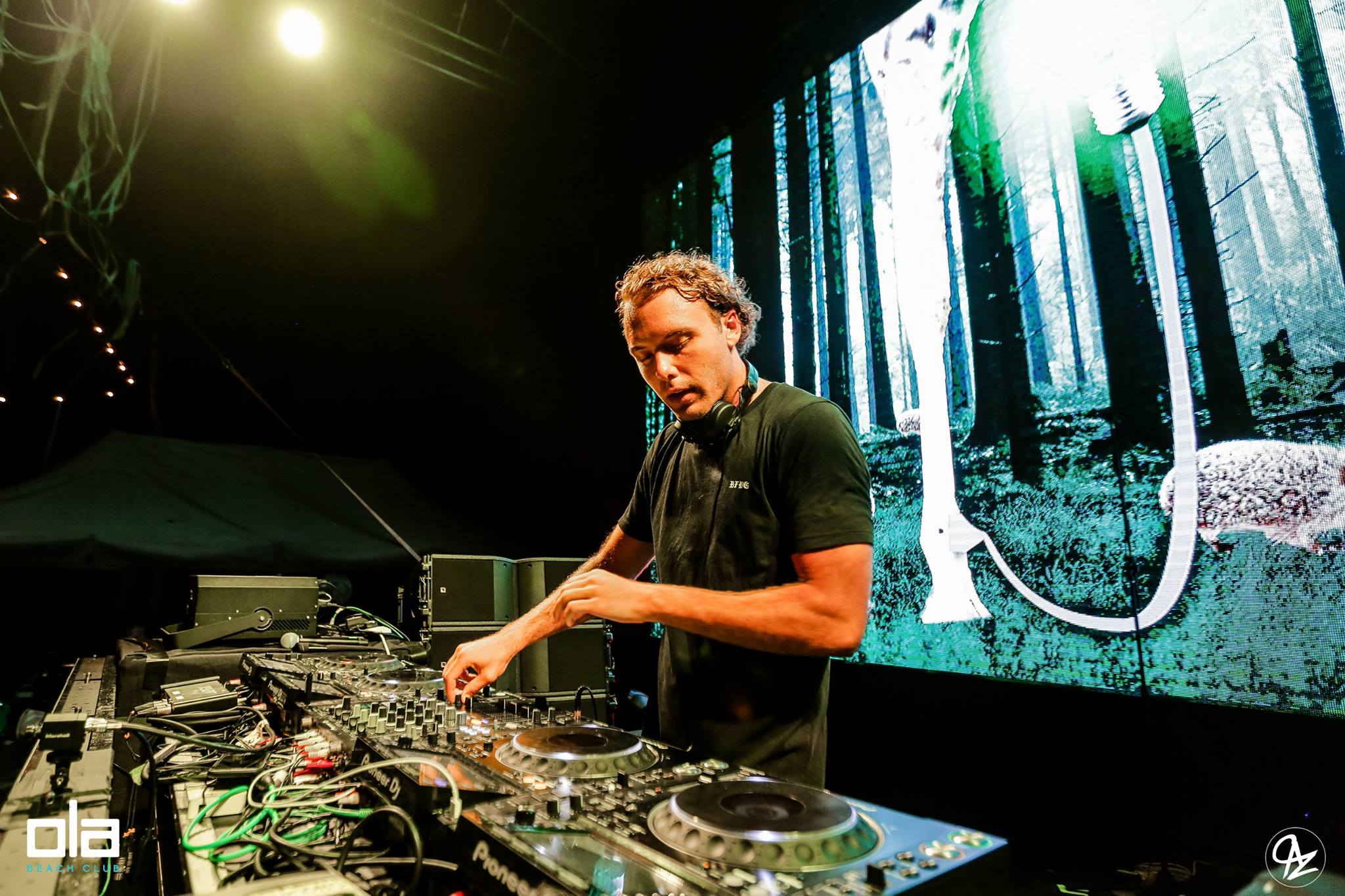 – Showtek sends the party to the climax –
With a breath-taking introduction steeped in a sense of mystery and anticipation, the Showtek brothers Sjoerd and Wouter Janssen, along with surprise guest vocalist Sonny Wilson, emerged as their logo splashed across the screen, sending the crowd into hysteria. Headlining the event, Showtek owned the night with back-to-back dance hits of high tempo and deep bass, as well as their ever-popular 'Booyah' and their recent new release 'Amen', before drawing the party to a close with explosive lights, smoke, confetti showers and happy fans.